EN
DE
September 2023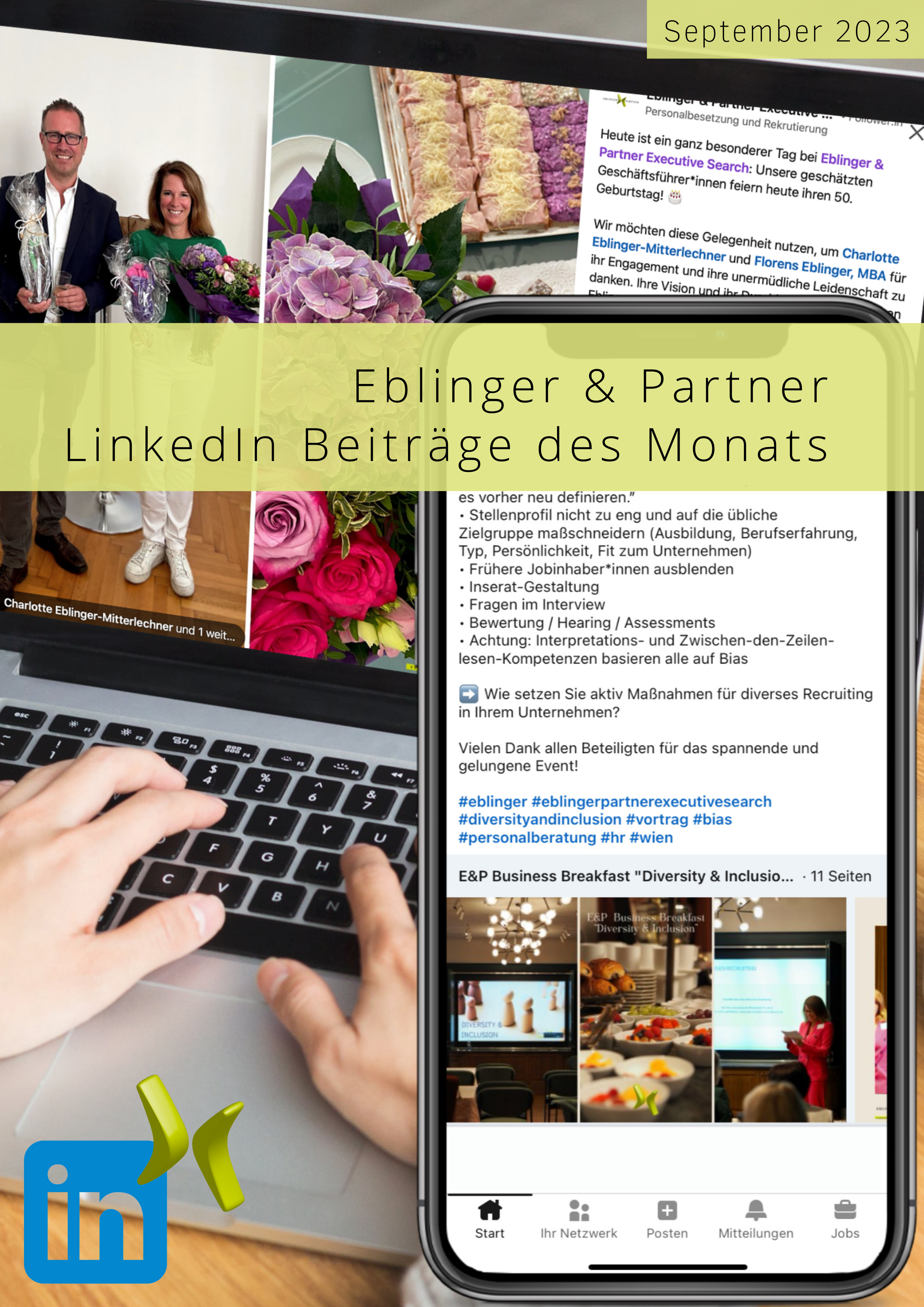 We present you our LinkedIn posts in September!



New Eblinger & Partner Business Breakfast on the important topic of "Diversity & Inclusion"

Charlotte Eblinger-Mitterlechner and Sandra Teisinger-Tüllenburg addressed the topic of "Diversity & Inclusion", which should have been on the agenda for a long time, especially in HR. In order to contribute to this, they informed about the advantages and relevance of an open attitude in recruiting.

Employers who put these values at the heart of their business practices not only reap the benefits of a diverse workforce, but also create a culture of equal opportunity.

The importance of diversity & inclusion in HR cannot be overstated. Diverse teams, according to studies, are more successful, they are more creative, more innovative and reflect the true diversity of our society.

Many thanks to all participants for this successful morning with exciting discussions, inspiring inputs and for the pleasant exchange over the delicious buffet.




Eblinger & Partner celebrates!

A very special day at Eblinger & Partner: Our esteemed managing directors are celebrating their 50th birthday today!

We would like to take this opportunity to thank Charlotte Eblinger-Mitterlechner and Florens Eblinger for their commitment and tireless passion. Their vision and perseverance have made Eblinger & Partner what it is today - a pioneer in the industry.

The E&P team gathered at the office over many delicacies to toast together and celebrate this special day.

We wish fulfilled and successful 50 more years!
Further LinkedIn-posts see here