EN
DE
August 2023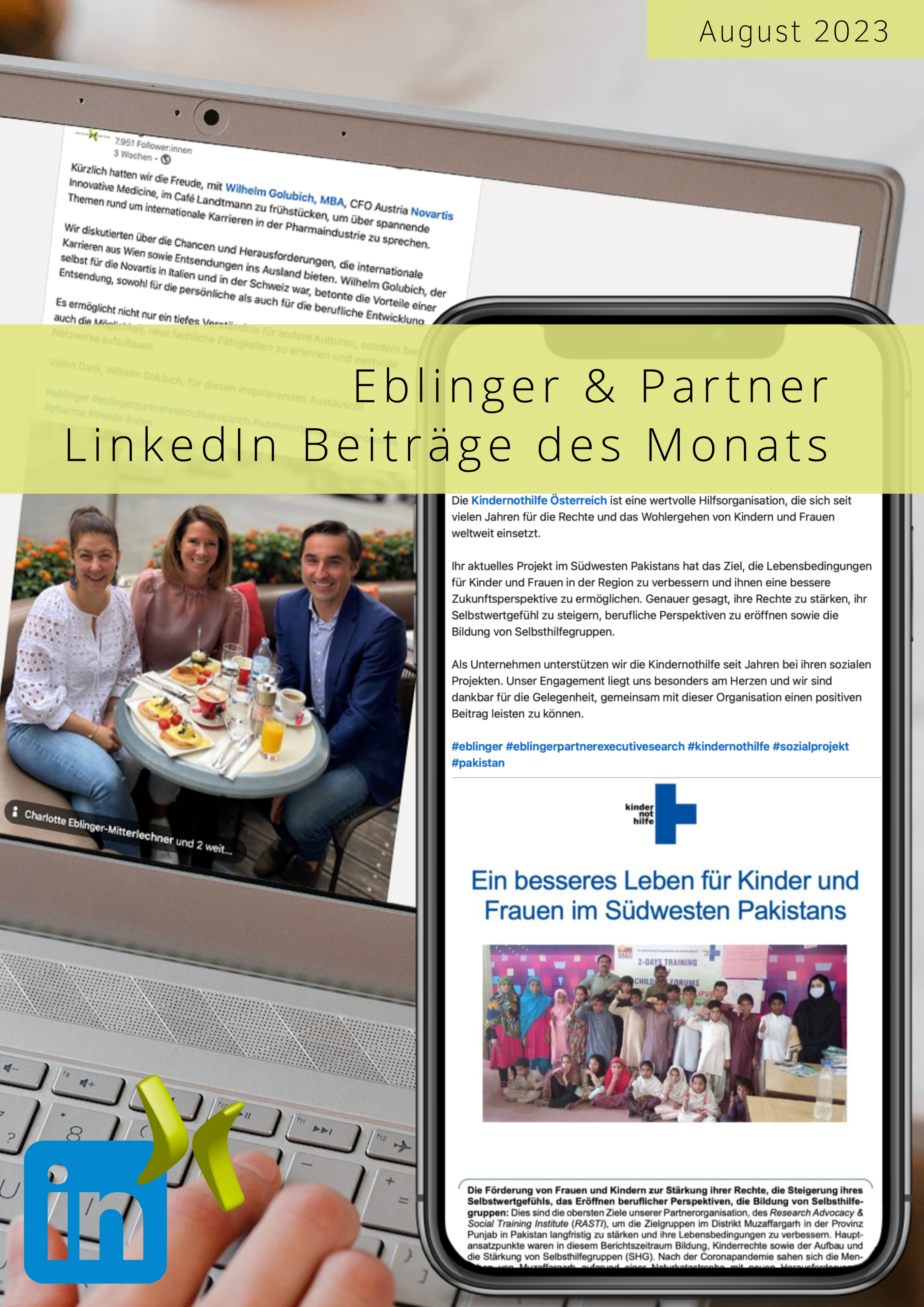 We present you our LinkedIn posts in August!



Exciting E&P Summer Talk with Wilhelm Golubich, Novartis

Recently, we had the pleasure of having breakfast with Wilhelm Golubich, MBA, CFO Austria Novartis Innovative Medicine, at Café Landtmann to talk about exciting topics related to international careers in the pharmaceutical industry.

We discussed the opportunities and challenges of international careers from Vienna as well as secondments abroad. Wilhelm Golubich, who himself has been to Italy and Switzerland for Novartis, emphasized the benefits of an assignment, both for personal and professional development.

Not only does it provide a deep understanding of other cultures, but it also offers the opportunity to learn new professional skills and build valuable networks.




Eblinger & Partner supports Kindernothilfe Austria

Kindernothilfe Austria is a valuable aid organization that has been working for the rights and welfare of children and women worldwide for many years.

Their current project in the southwest of Pakistan aims to improve the living conditions for children and women in the region and to give them a better perspective for the future. More specifically, to strengthen their rights, increase their self-esteem, open up career prospects, as well as the formation of self-help groups.

As a company, we have been supporting Kindernothilfe in its social projects for years. Our commitment is particularly close to our hearts and we are grateful for the opportunity to make a positive contribution together with this organization.



Further LinkedIn-posts see here