EN
DE
June 2023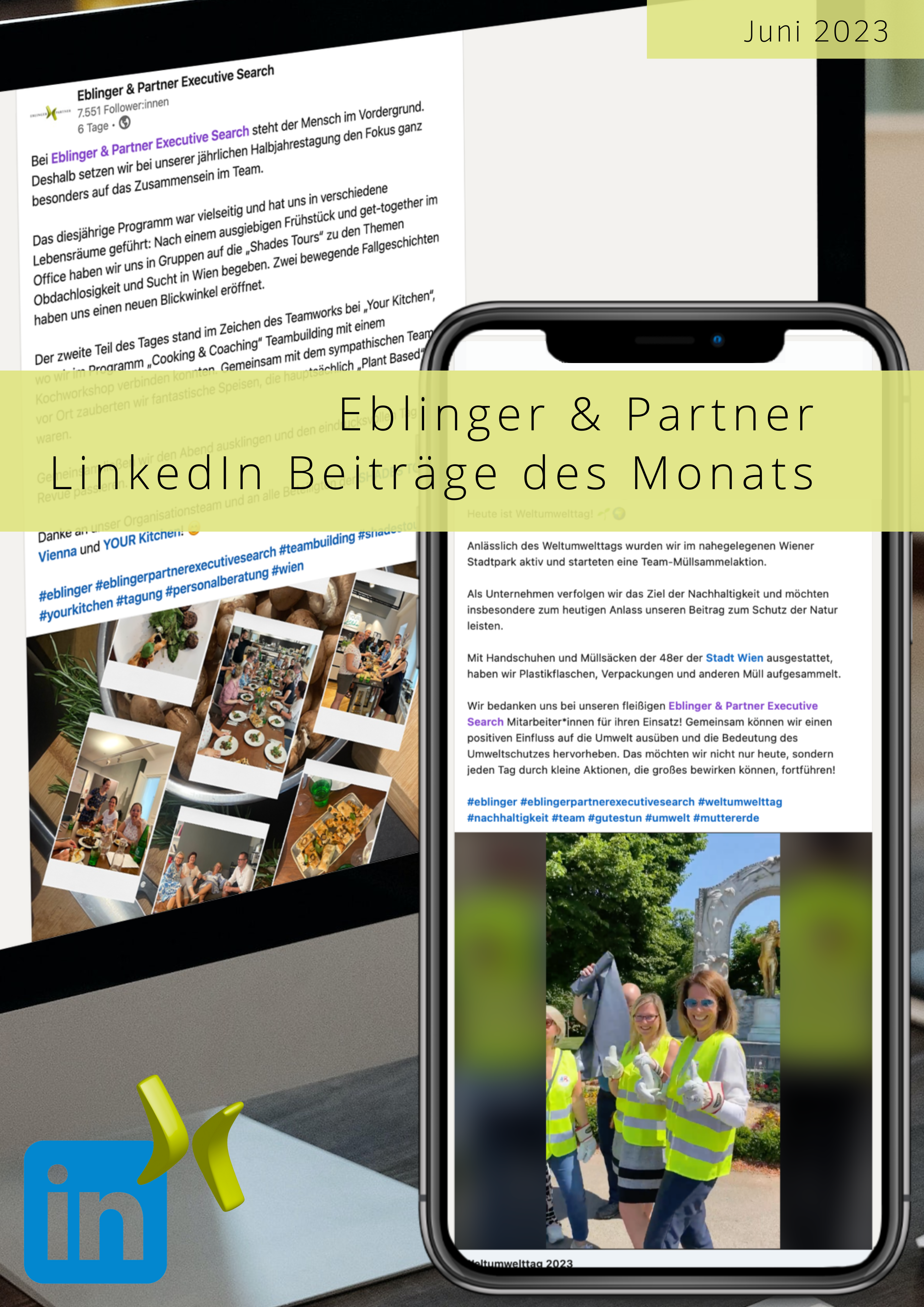 We present you our LinkedIn posts in June!


Mid-year conference with a full program:


At Eblinger & Partner, the focus is on people. That's why we place a special focus on team togetherness at our annual mid-year conference.

This year's program was varied and took us to different living spaces: After a hearty breakfast and get-together at the office of our Vienna-based HR consultancy, we embarked on "Shades Tours" in groups on the topics of homelessness and addiction in Vienna. Two moving case stories gave us a new perspective.

The second part of the day was dedicated to teamwork at "Your Kitchen", where we were able to combine teambuilding with a cooking workshop in the "cooking & coaching" program. Together with the friendly team on site, we conjured up fantastic dishes that were mainly "plant-based".

Together we let the evening come to an end and reviewed the impressive day.




Joint waste collection campaign for World Environment Day 2023:


On the occasion of World Environment Day, we took action in the nearby Vienna City Park and launched a team waste collection campaign.

As a company, we pursue the goal of sustainability and would like to make our contribution to protecting nature, especially on today's occasion.

Equipped with gloves and garbage bags of the 48er of the city of Vienna, we collected plastic bottles, packaging and other garbage.

We would like to thank our hard-working Eblinger & Partner employees for their dedication! Together we can have a positive impact on the environment and highlight the importance of environmental protection. We want to continue this not only today, but every day through small actions that can make a big difference!



Further LinkedIn-posts see here