EN
DE
Life Sciences & Healthcare 2022 Trends Survey
How remote working and hiring practices are evolving with global trends.
The colossal rise of remote working over the past two years has dramatically changed business operations and hiring practices.
But how has this trend impacted the Life Sciences and Healthcare industries? We decided to investigate by surveying over 200 senior HR professionals in these sectors.
The research identified some dominant trends — like how offering remote or hybrid working is crucial for talent attraction and retention — but also highlighted that every organization has had a unique and complex experience.
For some, productivity has increased, while others have seen a negative impact. The same divide appeared across many other areas of our study. It is clear that generalisms must be left behind and that we are still working out how to optimize our performance and well-being within this new normal.
Details see here:
Life Sciences & Healthcare 2022 Trends Survey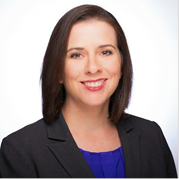 Christine Hayward
Executive Director
IIC Partners